What comes to your mind when you hear the word smart? Well, leave its definition aside this adjective has a big image of itself. Don't you think so? Image having a casual conversation with someone and you go, "hey guess what, I'm starting a smart business!"
Trust us, it will have them wondering what it really is, maybe it's making you a little curious as well, right? So let's talk about it.
What exactly is a smart startup?
Basically, any idea, strategy or even thought put together in a business module to help the society. Providing them with a product or service which either problem solving or making people's life easy. Quick examples are Uber, facebook, cloud storage and, etc. You know what we can't even begin with the list of such ideas, you see it could go miles out. Because we're surrounded by companies providing such solutions to us that too so easily that we think it's all normal.
So what's the fuzz about? What do you really need to start a smart startup of your own?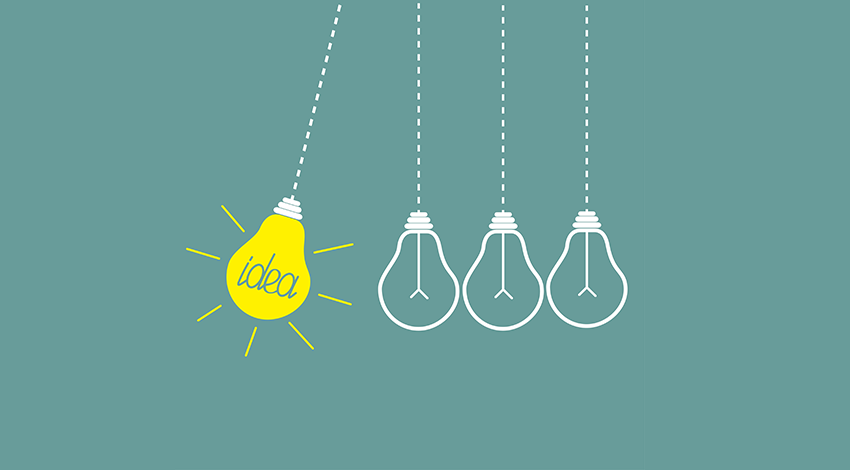 The Idea is; an idea. Once you have it you can go ahead conceptualize it and start working,
Probably you can build your own company in no time, and that too while having fun! Once you have an idea, starting your own startup is not hard at all, you will find people who would trust in your 'smart vision' or as we have learned in management basics… Planning, staffing, directing and controlling.
As we have said above, you need to have an idea. We want to take a moment to share this fantastic platform called
ideaswatch.com
Let's have look at some amazing ideas we've come across on the platform.
Smart Startup Idea By
Sanchit Chhabra
Product:
Barcoded Shopping Bags
This idea is specific to the Retail Industry. Idea is to build Shopping Bags having unique Barcode on it. At the time of billing, particular Shopping Bag barcodes (one ore more) will get associated with articles purchased by the customer. At the time of Customer exit from Retail Store, scanners can be placed to ensure that shopping bag only contains articles in POS transaction. This will act as Anti Theft and will be really helpful for markets like India, wherein Security Guards are required to physically check each and every article along with POS generated a bill.
Way to go!
Smart Startup Idea By
Nguyễn Minh Nhật
Product:
Music social network
I would like to connect the world through music. Thanks to this app everyone can make a song with their friends which can be shared or a present to someone.
You love to sing, play music instruments, now you can make friends all around the world who has the same passion together to make a beautiful song anytime and anywhere, I love to play Cajon and guitar, I can put that info to my profile so that anyone loves to sing can find me, then we can chat, discover our music taste, cultures, share experiences...and so on. You can also make a song to send to someone you love to, as a present at birthday, Christmas...or to show your love. You don't want to make any song, but love music, this can be your music library, just show your favourite song, your music taste which can show your emotion, your feeling in some moments without any words.
How to make a song? We will connect to each other, then you can use your smart phone's mic, or special mic for good recording, the artist will use a small device which connects the guitar, piano to smartphone by Bluetooth or wifi, you hear the instruments sound and the artists hear your voice, the app will record and mix them together.
Let's rock!
These are some ideas which require good nurturing, and it's a vast term.
Or you can go ahead and invest your time and resources in these businesses
Smart business ideas:
Healthy fast food
Business Consultancy firm
Yoga Studio with future technology
VR Cinema Theatre for rental
Do you think these last 4 entries could be interesting? Stick to us, we'll explain them in our next blog, see you there!
For more such blogs visit: www.
avcoe.org