College can be a huge change for most students. Moving from the safety of your home and the school you attended for a long time to living in a hostel with roommates and embarking on a new educational system.
Here are five tips that can make your transition easier and start your college experience on the right foot.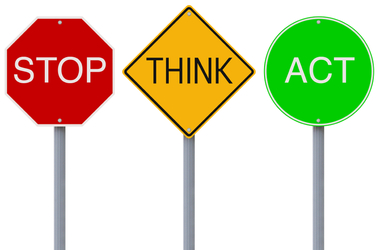 Balance is key.
Starting college exposes you to a bigger world than you are usually used to. Students look forward to new experiences and meeting new people. But it's hard to balance academics, health and a social life successfully, especially in the first few months of a big change. But it is helpful to set a daily schedule from the first day of college to ensure that you have a healthy balance between work and play.
College activities are just as essential as college classes.
For some of us, the new style of education and the overwhelming amount of syllabus can be challenging and often be hard to cope with. Students tend to forget about extra-curricular activities to focus solely on classes and tests. Try taking the first month to settle in and understand your academic requirements. Once you have done that and set a timetable to cope with the syllabus, join a club! Explore your campus and check out the various clubs, workshops, and events it offers. Make sure you actively partake in them. This is a great way to make new friends and pursue your hobbies along with your education. AVCOE hosts various events throughout the year:
http://www.avcoe.org/eventdb.php
Attendance is more important than you think.
You may have been told that you need to attend all your classes more times than you would like to hear. As cliche as it sounds, it really is an essential step towards understanding your courses better. A percentage of your attendance being mandatory gives you the liberty to skip one or two classes if you want to. Unless you have an emergency you need to attend to, it is not advisable to skip your classes. Active learning does 40-50% of studying for you. The independent learning you do after that acts as a revision of what you already know. Merely sitting in class and listening to your professor is more beneficial than you would think. Even if you zone out, you will still unknowingly absorb the learning material.
Know your professors.
Introduce yourself to your professors on the first day of class. Build a rapport with them from the start and always ask for help. Remember! No question is too silly to ask. Do not hesitate to ask for assistance no matter how small your doubt may be. In fact, the more questions you ask, the happier your professors will be, as it shows that you are interested to learn the subject they teach.
Do not tolerate any harassment.
There is no such thing as 'overreacting' when it comes to harassment. Trust your instincts when it comes to new people and uncomfortable situations. If someone or something makes you feel unsafe in the slightest, do not hesitate to report it to authorities. Any problem or unsafe situation is never too small to report. AVCOE has a
zero-tolerance policy
for any kind of harassment. Students are encouraged to make use of their protection programs as and when they need to.
Anti-ragging cell: http://www.avcoe.org/antiragging.php

Grievances cell: http://www.avcoe.edugrievance.com/
AVCOE hopes that these tips are useful for all students that are in college and wishes them all the best of luck for this fruitful journey.