The technology is developing at a rapid rate these days. New developments and the introduction of new machinery and equipment brought today will become an old news in a few days. So how do engineers in the various field keep up with the volatile environment? Engineering is a domain where one's training never ends, even after years of professional schooling. Developing and honing both technical skills and soft skills is an utmost priority to sustain in the market for the engineers. Unlike hard skills which can be proven through technical work, soft skills need to be proven with a decree of one's latent talent which the person learns through surroundings.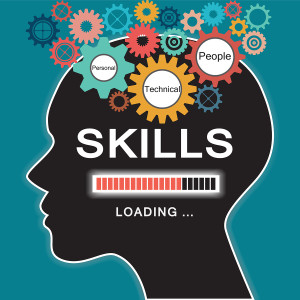 Soft Skills are an amalgamation of people skills, social skills, communication skills, character traits, attitude towards any object or person, career attributes, social intelligence and emotional intelligence quotients that enable people to effectively manoeuvre their environment, work well with others, perform well, and achieve their goals with complementing hard skills. These skills can include communication abilities, personal habits, time management, teamwork and leadership traits, social graces, language skills and cognitive or emotional empathy.
The following list of soft skills may be useful for your resume, job descriptions or training plan.
Communication- Communication plays a key role as this skill is two-fold, where one needs to deal with explaining concepts to clients and managers and translating them from technical to conventional methods. The second involves giving instructions to team members and others without rubbing anyone the wrong way.
Courtesy- Manners Maketh Man. Being polite is necessary if one wants to progress in any field.
Flexibility- Adaptability, accepting new things and a nature willing to change according to situations should be shown by the person in order to sustain in any field.
Integrity- A person who is honest and have high ethical and moral values, boosts the spirit of surrounding where he/she works.
Interpolation skills- Everyone likes a cheerful, friendly and humorous nature. Showing compassion, empathy, and patience towards other helps in rejuvenating the morale of everyone.
Positive Attitude- One must cherish an optimistic, encouraging, happy, confident and enthusiastic nature in the society.
Professionalism- Professionalism, a word which sends an instant and a clear message. The qualities included in it are- poised, businesslike, appearance and well-dressed.
Responsibility- Everyone likes a person who is reliable, accountable and gets the job done. This characteristic shows off the true personality of anyone as it is to be proved and not shown.
Teamwork- Co-operation, tagging along with others, supportive of others' work and collaboration - all are synonymous to Team Work. And the proverb "Talent wins games, but teamwork and intelligence win championships" stands true to it.
Work Ethic- It's a belief in work, a set of values centered on the importance of doing work and reflected especially in a desire or determination to work hard.The boss always admires hard-working, self-motivated, loyal employees.